🤩 Special Accessories Voucher, free gift boleh pilih pilih
😎 Special Merchandise Voucher, hanya untuk brand 𝙃𝙊𝙉𝘿𝘼 je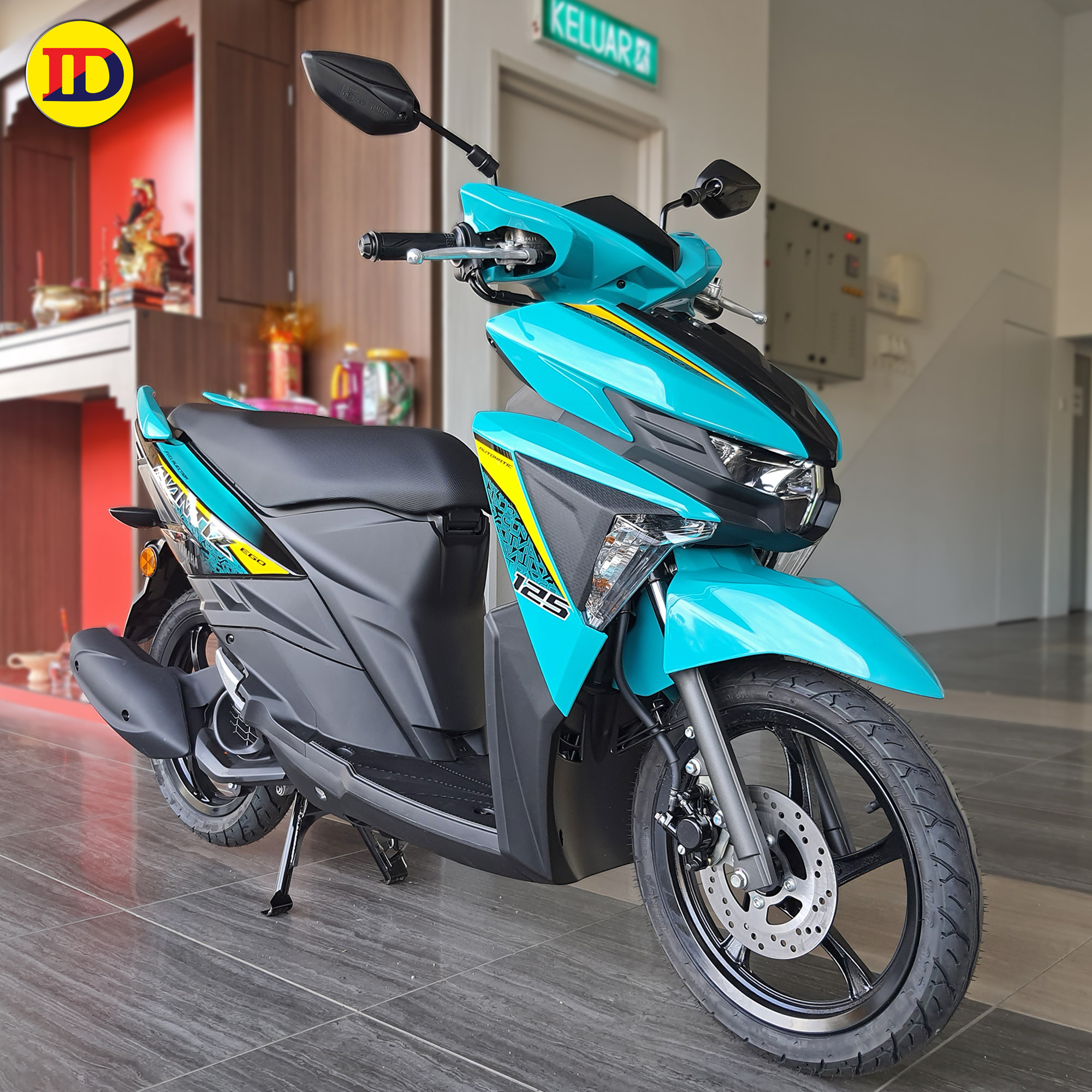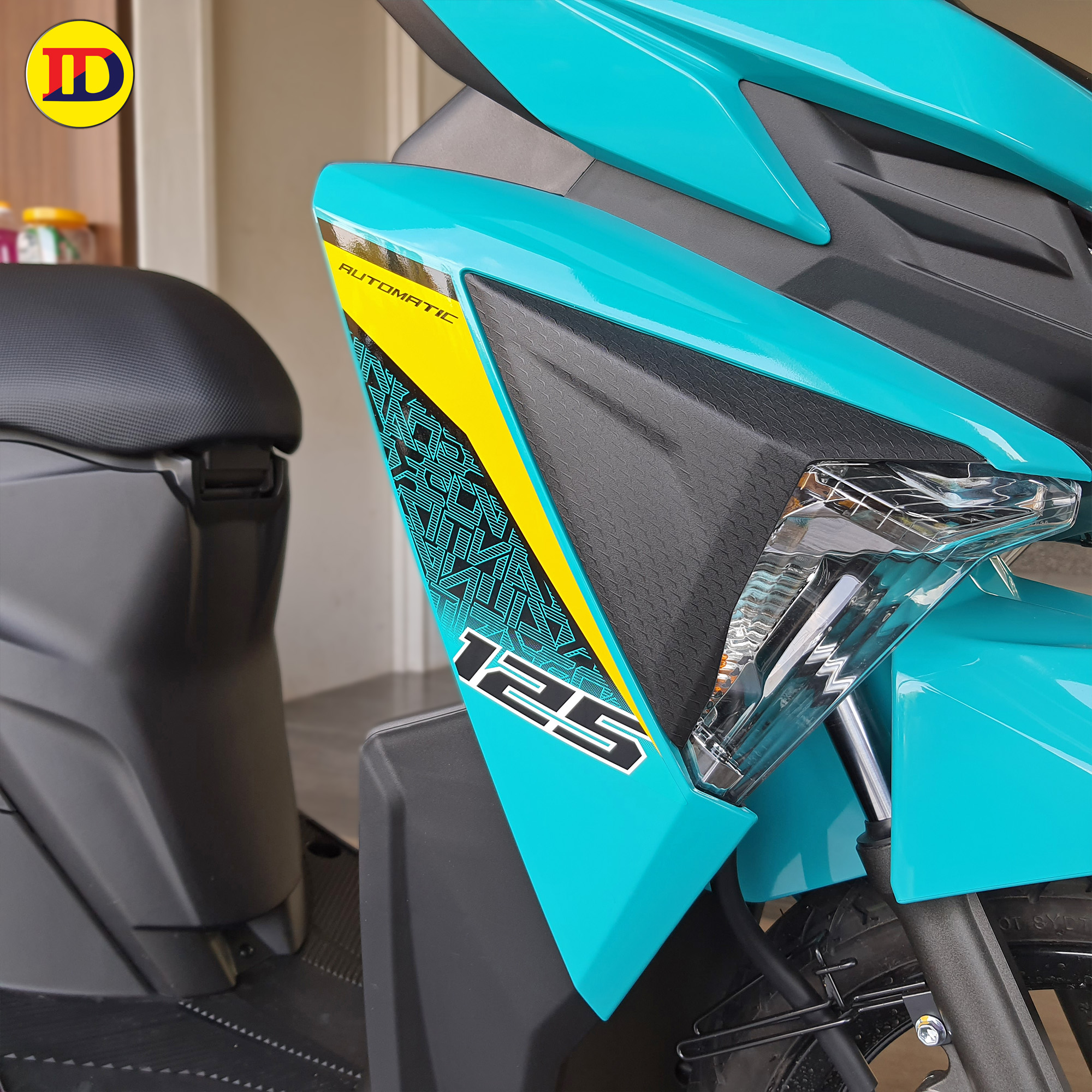 ✅125cc with Blue Core Technology :
Powered by Yamaha's exclusive Blue Core technology that promises more power with less fuel and a much more superior ride!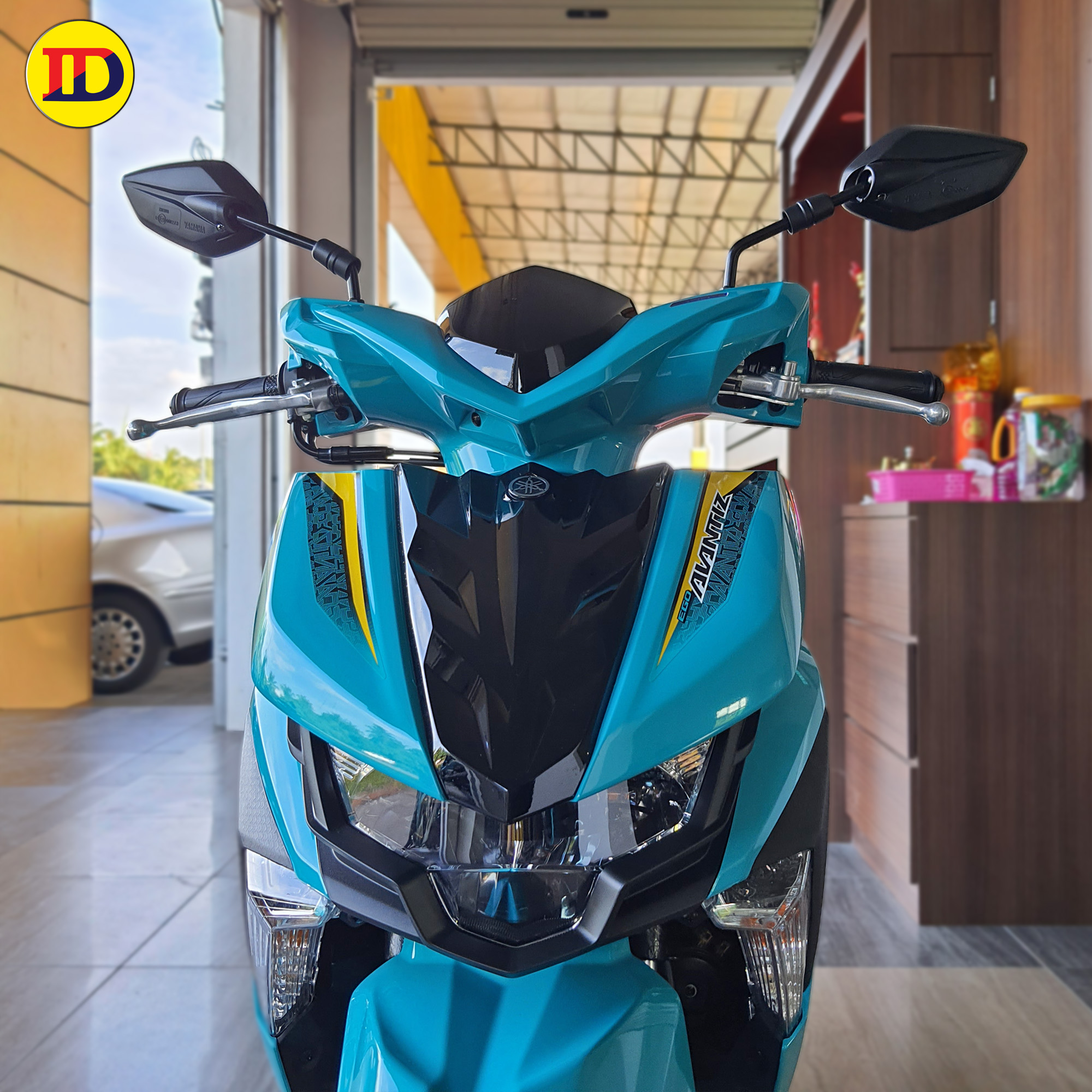 ✅Stylish Exhaust :
Stylish exhaust housing befitting the overall aggressive and daunting presence of the bike.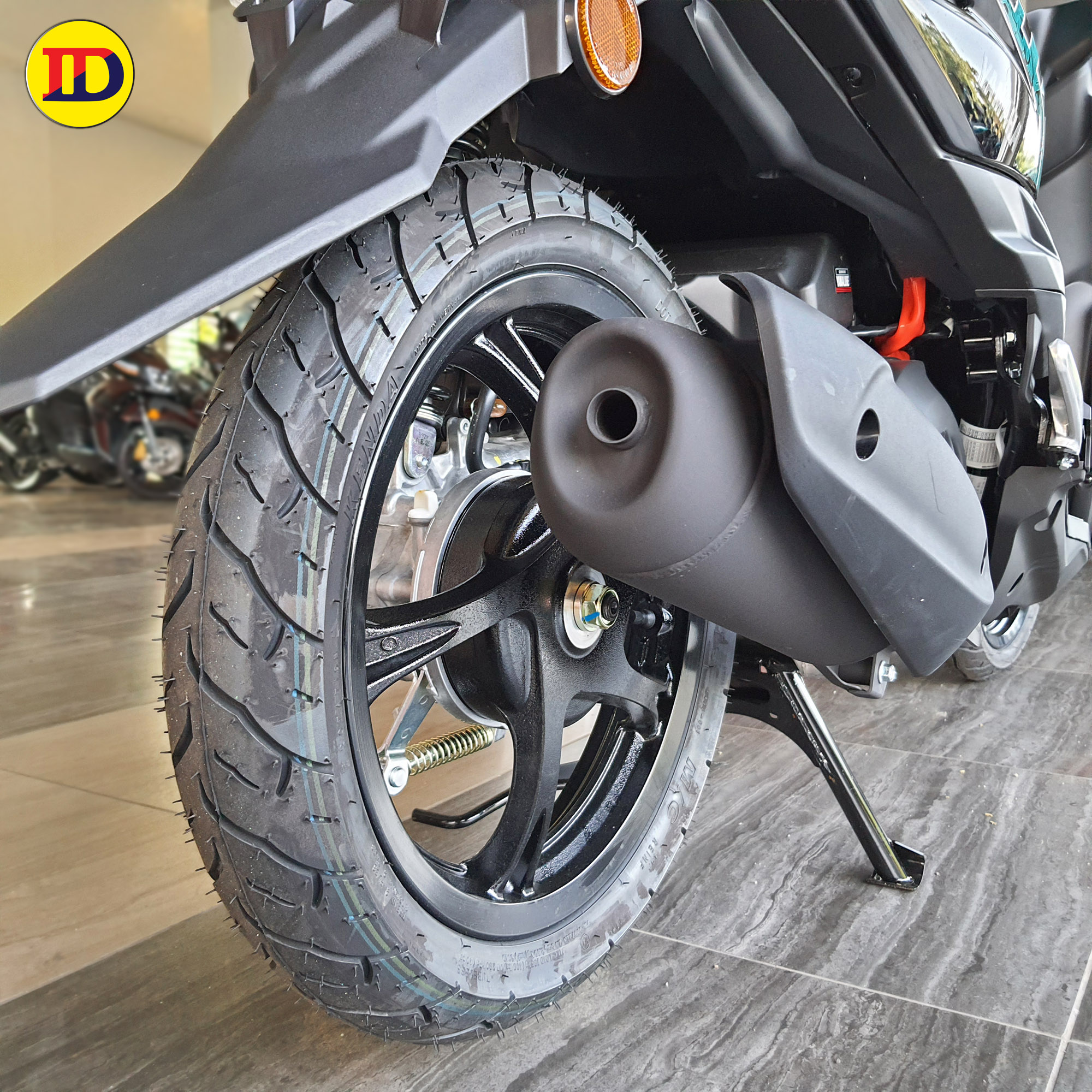 ✅Generous Storage Space :
A generous 14L under-seat storage compartment to hold your personal items including a jet-type helmet.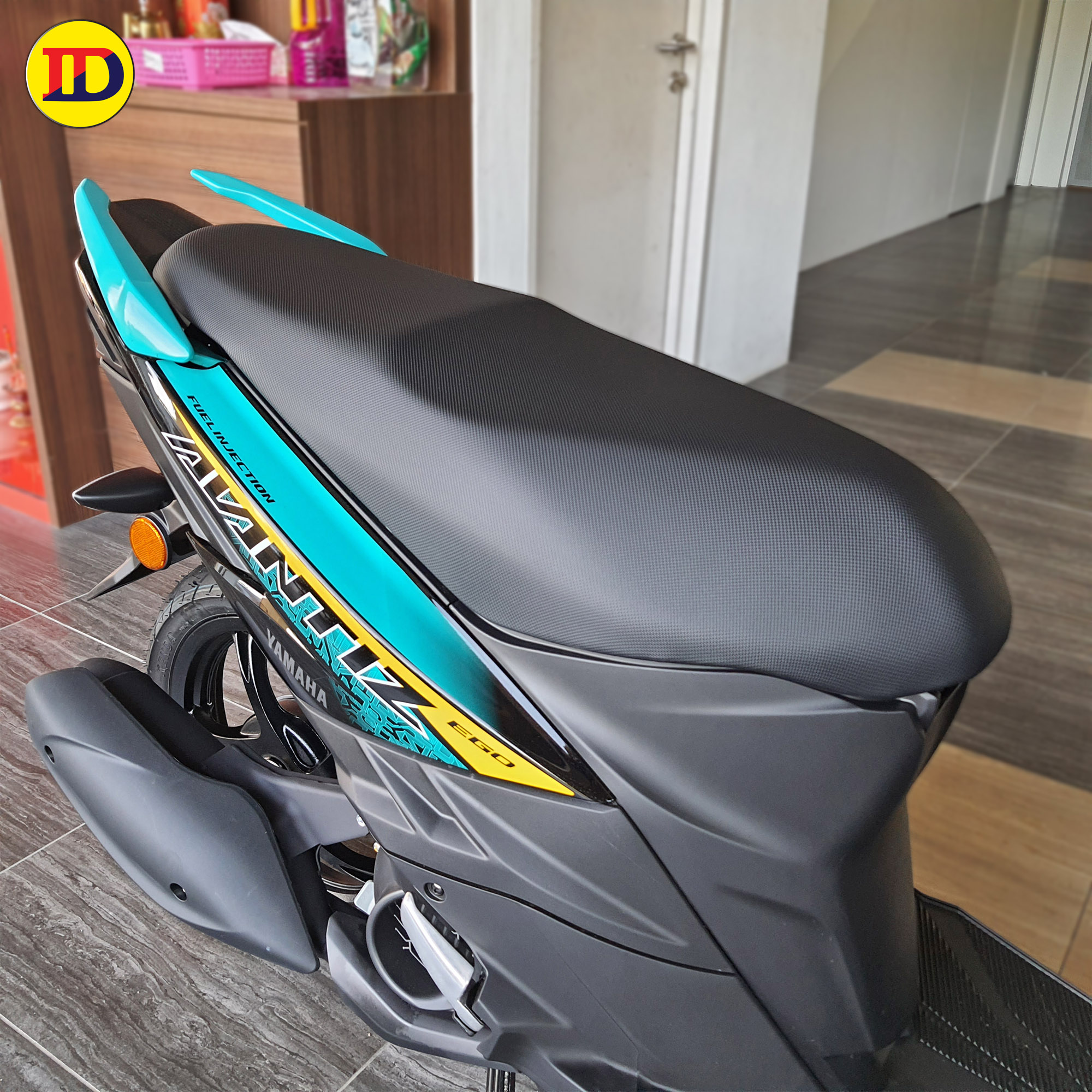 ✅Safety Grab Bar :
An easy to reach, ergonomically designed safety grab bar for the pillion rider.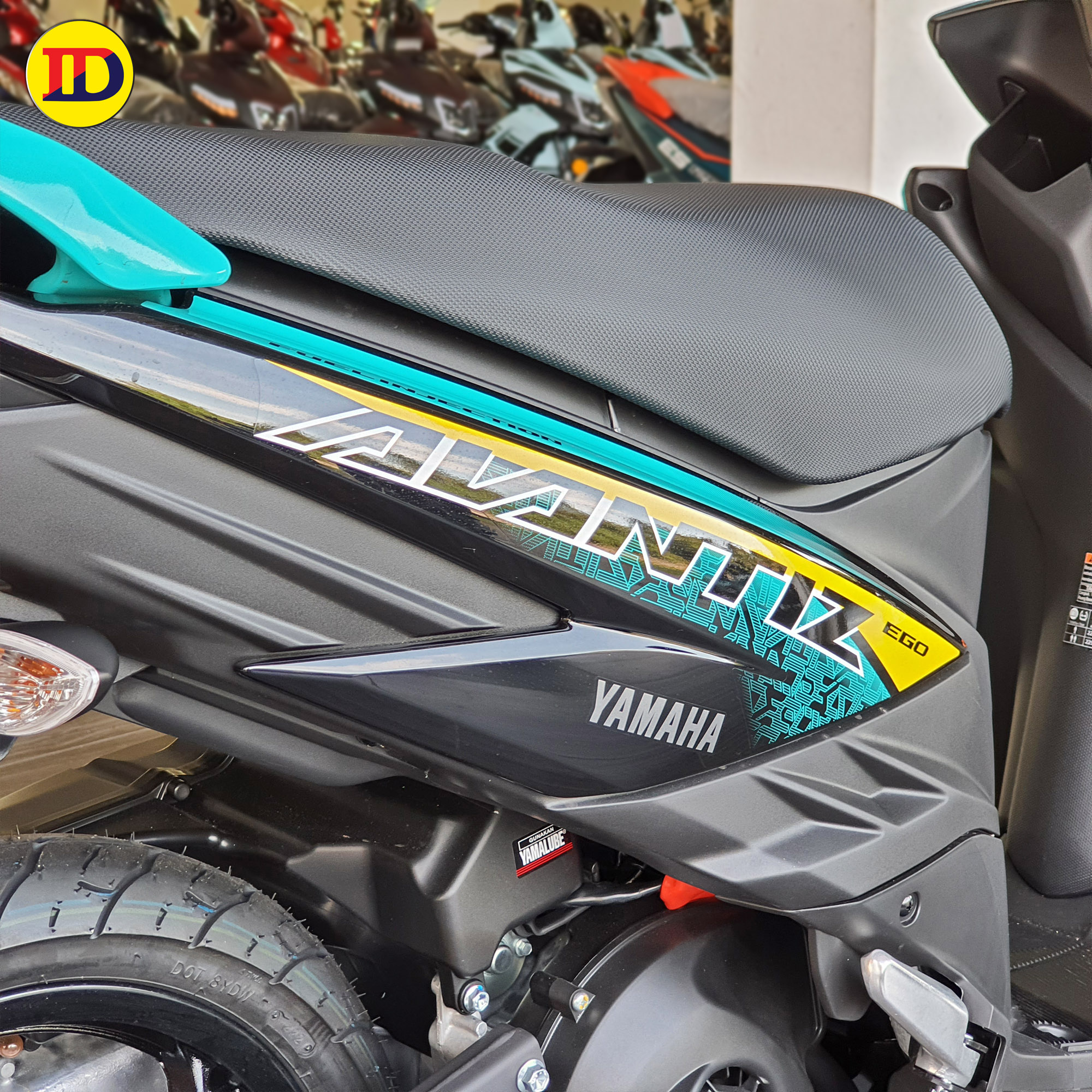 ✅Safety Parking Lock System :
An added safety feature, the on/off parking lock system to ensure your bike stays in place during engine idle and parking.
✅Aggressive Looking LED Headlight :
A glaring illuminated headlamp complete with adjustable brightness settings to suit your ride at whatever time of day.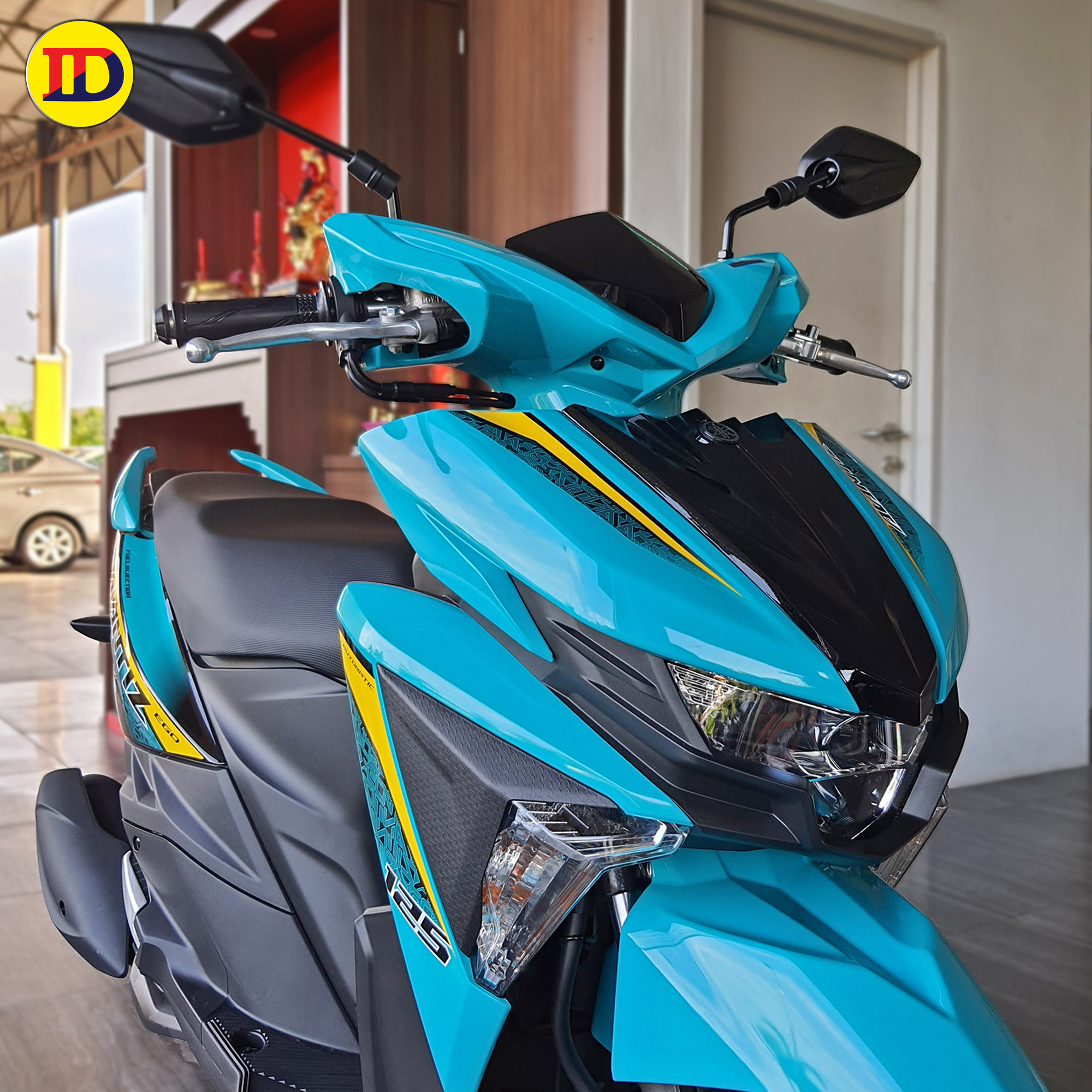 ✅Stylish Brake Light :
Modern and stylishly designed rear brake light, emitting strong light for maximum visibility.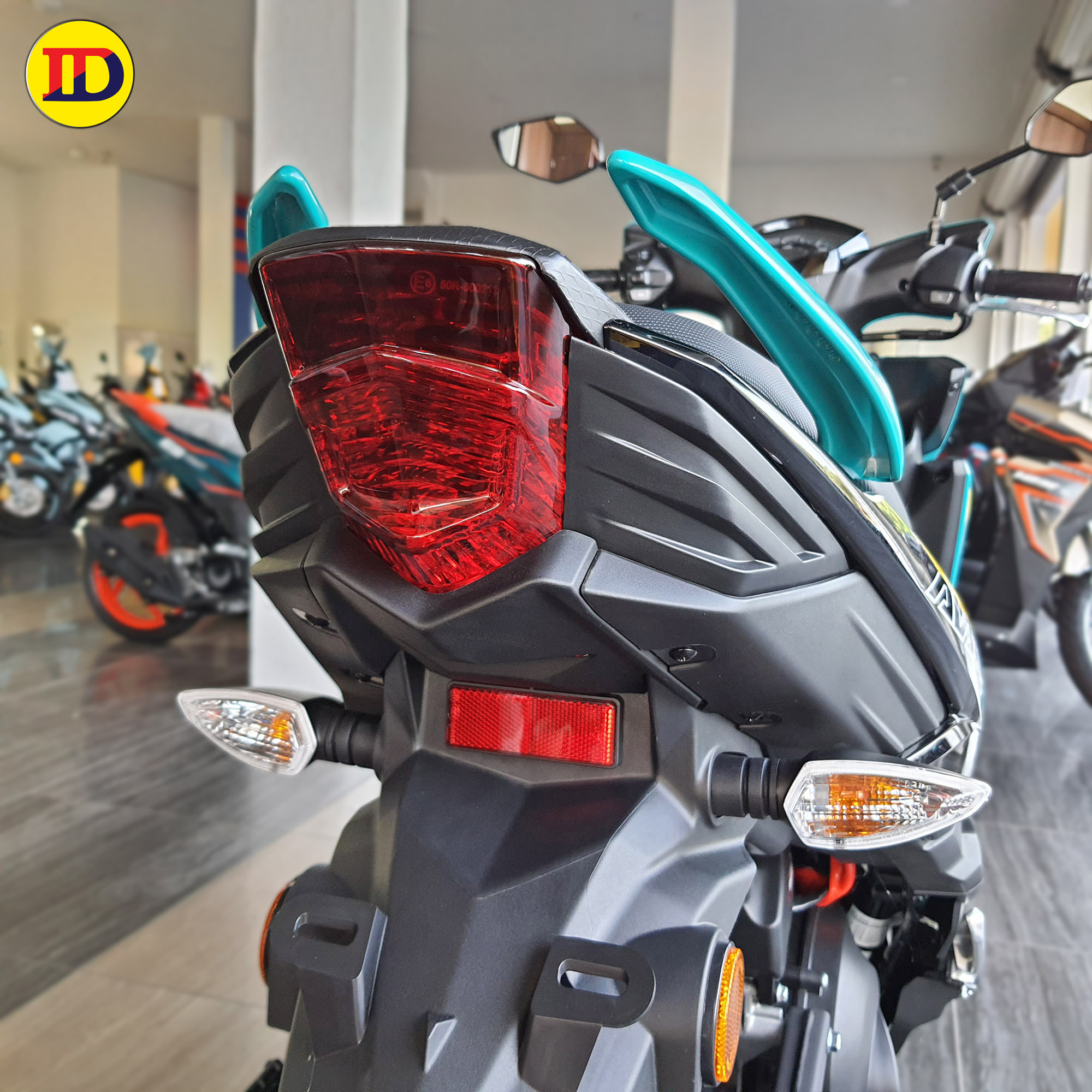 ✅Meter Gauge with ECO Indicator :
A newly designed meter gauge with ECO indicator, lighting up when the balance of power and fuel efficiency is attained.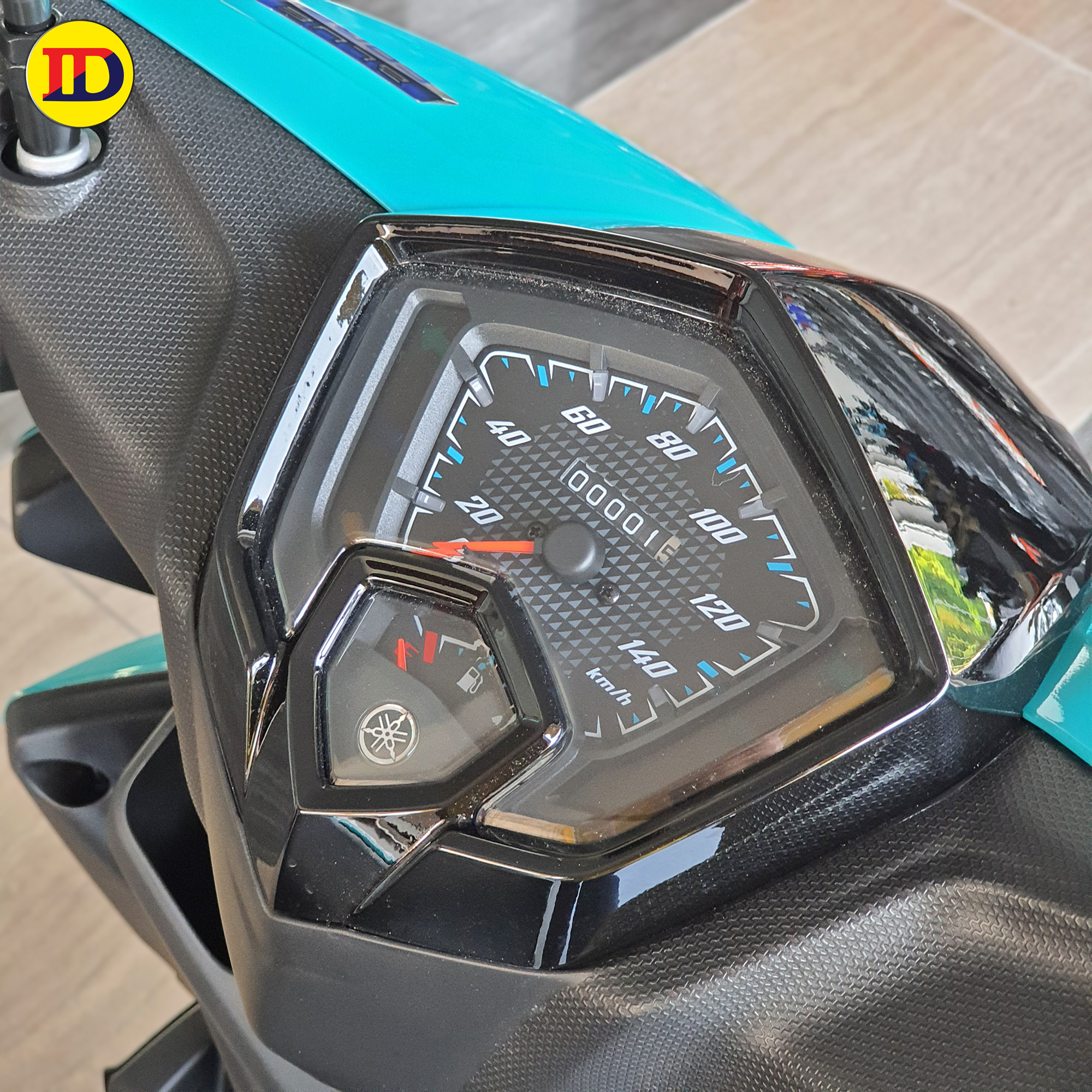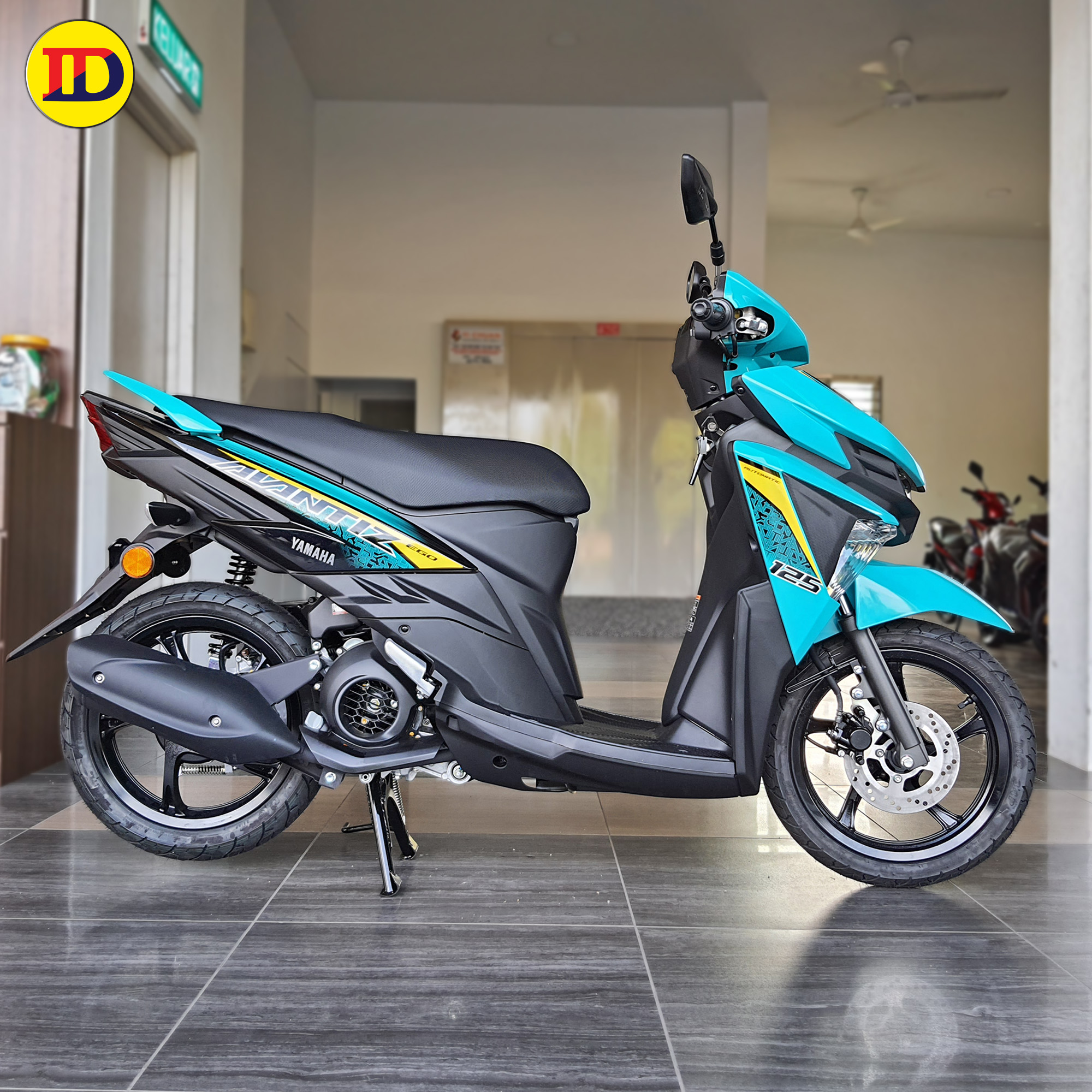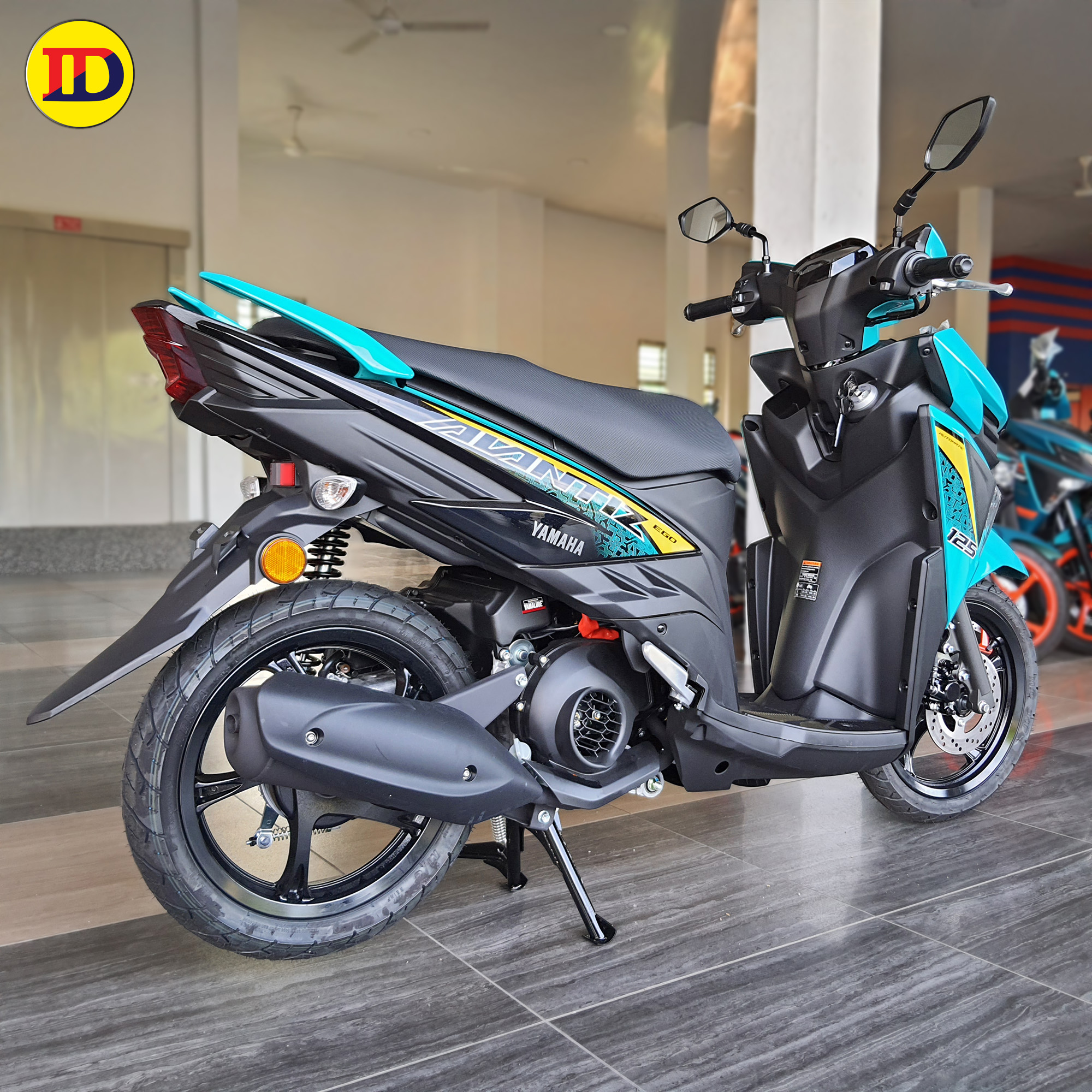 | Engin | |
| --- | --- |
| Jenis | Sejukan Utara, 4-Lejang, SOHC |
| Sesaran | 125cc |
| Susunan Silinder | Silinder Tunggal |
| Lubang X Lejang | 52.4mm X 57.9mm |
| Nisbah Mampatan | 9.5:1 |
| Kuasa Maksimum | 7.0 kW / 8,000rpm |
| Tork Maksimum | 9.6 Nm / 5,500rpm |
| Sistem Penghidup | Elektrik |
| Pelinciran | Takungan Basah |
| Isi Tangki Minyak Enjin | 0.84 L |
| Sistem Bahan Api | Suntikan Bahan Api |
| Sistem Nyalaan | TCI |
| Jenis Plug | NGK / CR6HSA |
| Jenis Klac | Basah, "Multiplate" |
| Jenis Transmisi | Tali Sawat-V Automatik |
| Jenis Kerangka | Keluli, Underbone |
| Dimensi | |
| --- | --- |
| Panjang X Lebar X Tinggi | 1,870mm x 680mm x 1,070mm |
| Jarak Roda | 1,260mm |
| Jarak Minimum dari Tanah | 135mm |
| Berat Isi | 96kg |
| Tinggi Tempat Duduk | 773mm |
| Isi Tangki Bahan Api | 4.2L |
| Kerangka | Depan | Belakang |
| --- | --- | --- |
| Suspensi | Teleskopik | Lengan Buai, Monoshock |
| Tayar | 70/90 – 14M/C (34P) | 90/80 – 14M/C (49P) |
| Brek | Cakera Tunggal Hidraulik | Gelendong |